shesanowheregirl
I got my computer back today. So far, no glitches and they cleaned it. I had forgotten what a non-hand-oily keyboard felt like. And there is no crumbs or dust. I need to clean my laptop more often.
I'm visiting friends in Houston next weekend and my friend asked me which movies I was bringing to make sure that I wasn't bringing anything she already had. So, the first thing I did with my newly clean and working computer was to catalog all of my movies so that I could both send her a list and reorganize things. I had organized my movies last summer, but I have bought more movies since then, and they were overflowing and piled up on one another.
BEFORE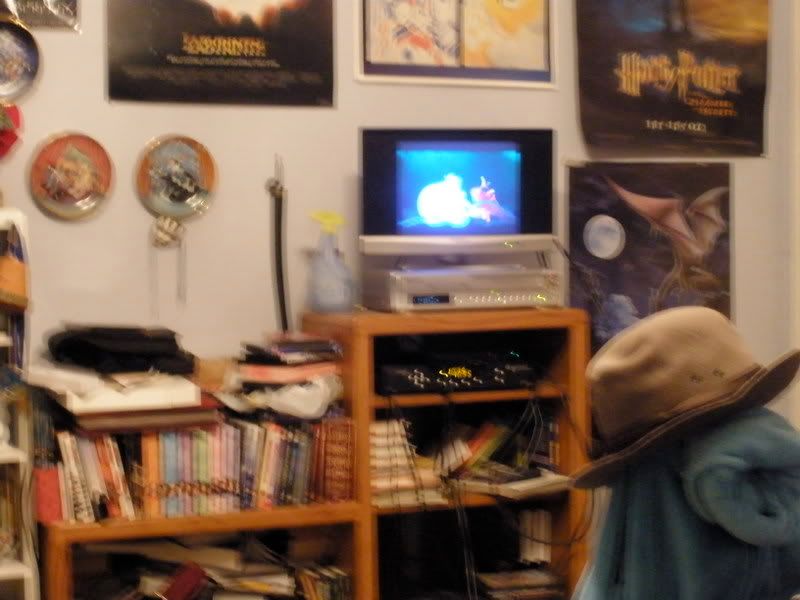 (excuse the blurry photo)
AFTER
Organizing and cataloging my DVDs then prompted me to organize and catalog my books. Once again I pulled everything off the shelves and sorted by genre and alphabetized.
End result: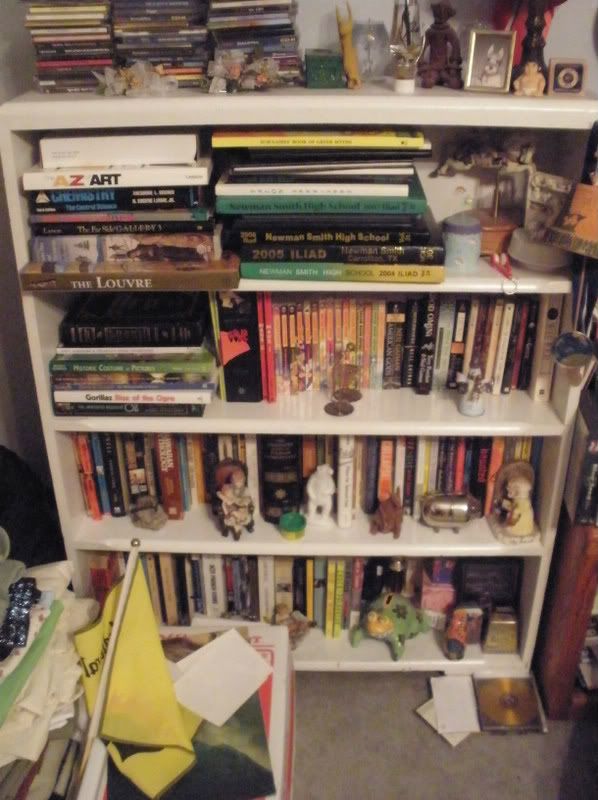 And my mom says I'm not organized!
Tomorrow I'm think I'm going to start the picture meme

tallulah99
is doing.